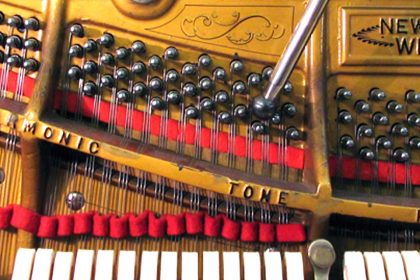 Another question from Yahoo Answers: (read the answers in comments below)

I'm not asking how often I SHOULD, I know how often I should… But I'm more wondering how often you tune yours?
Mine sat in a storage until for about 12 years until I bought it and moved it in to my home. To my shock it was still almost in tune and didn't require a drop tune.
Anyway, I've been slacking on the tunes and am considering waiting until spring to tune it again.
How long do you go between tunes?
Holy crow!!!! 54 and 86??? And I thought I was slacking.
I have no idea how long mine went without being tuned before it ended up in the storage unit. There was no service card. But I think it was well cared for because it belonged to a music teacher.