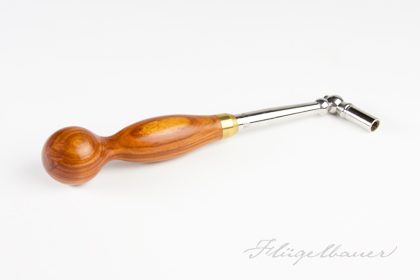 Flugelbauer Piano Supply presents the Flugelbauer Tuning Lever.
Here is an interesting tuning lever that support both the standard lever manipulation and the jerk or impact style of tuning lever manipulation.  Thanks to its important ball handle at the end and its pear overall shape.
It is a bit expensive at $250 and is out of reach for the apprentice but its nice to know it does exist.